Cast & Crew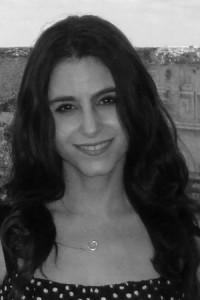 Allison Maria Rodriguez –Director/Writer/Producer/Editor
– Allison is a Cuban-American filmmaker, multi-media artist, and writer.  In 2010 she completed the MFA program at Tufts University/SMFA.  She holds a B.A. in Language, Literature and Culture from Antioch College in Yellow Springs, OH, obtained also through study at Oxford University in England and Kyoto Seika University in Japan. She has recently received a Princess Grace Award nomination and a Dean's Award for her 16mm experimental narrative film
In Between
, the Best Actress Award at the Sundeis Film Festival for her performance in
The Pose
, a Bartlett National Travel Grant and a Tufts Active Citizenship Grant.  Her work has recently been exhibited in the Boston area at The Museum of Fine Arts, Axiom Gallery for New and Experimental Media, New England Gallery for Latin American Artists, OKW Gallery, and GASP Gallery.  Her first film
In Between
recently premiered in New York City at the NewFilmmakers Spring Festival 2010.
---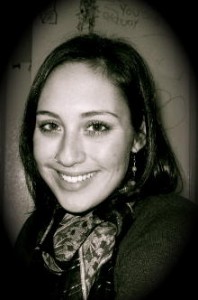 Leilah Feinstein – Actress "Khrys"
– Leilah is an Anthropology and Spanish student at Umass Boston. Her main interests include cultural education, travel, dance, and music. She has spent time in Colombia, Argentina, and in Perú, where she worked at the Huchui Yachaq childrens' day center both as a caretaker and construction worker. She has been belly dancing since the age of 16 and is a current member of Johara's Snake Dance Theater company in Boston, MA, with whom she recently performed in the "Rites of Spring" at the Julie Ince Thompson Theater in May 2010. She has been a singer for 12 years, and has performed in various operas and shows, and was the lead singer and founder of the rock band 'Spicy Limes'.  Leilah's part in Rodriguez's
In Between
is her first leading film role.
---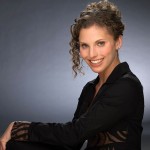 Judith Kalaora – Actress "Girl in Green"
– Judith has worked on stages from London, to Montreal, and across the United States. Theatre credits include:
Macbeth
(Shakespeare's Globe, London, UK
); The Lion, The Witch, and the Wardrobe
(Hampstead Stage Company- National Tour);
The Thugs
(Apollinaire Theatre Company);
A Body of Water
(Molasses Tank Productions); and, with the CTB,
The Maids
and
Oleanna
, the latter which she also co-produced. Television/Film credits include:
American Experience
,
Brotherhood
,
New England Guide
(The Travel Channel), and
Partnership Runs Deep
, a televised NAVY documentary, which won two Gold Screen Awards. Judith has appeared in training videos for Guitar Hero: On Tour and AXE Body Detailer, and, as a voiceover artist, has recorded for TRANSAMERICA and the U.S. NAVY. For more information, visit
JudithKalaora.com
.
---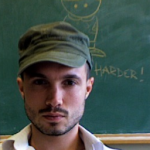 Richard Laskey – Associate Producer/Sound Production/Sound Design and Mix
– Richard is a coder by day and a manipulator of soundwaves by night. He graduated from Boston University with a Bachelor's in Mathematics, and has worked on various music and experimental noise projects since 2003. For more information, please visit
rlaskey.org/ext83
.
---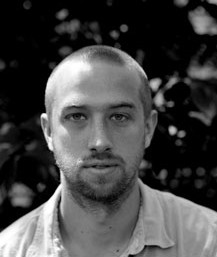 Elias Mallette – Cinematographer
– Elias is the Production Coordinator for the WGBH Lab's and Boston Media Productions. Elias recently graduated from the Massachusetts College of Art where he studied film and video. Since then, he's worked on a variety of documentaries, commercials and narrative films including as a motion graphics artist/online editor for Juan Mandelbaum's new film
Our Disappeared
.
For more information, visit
EliasMallette.com
---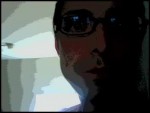 Scott Burke – Soundtrack Composer/Musician/Sound Design
– Scott is a musician living in Baltimore, MD.  Working with guitar, synths, and laptop to create music that, while informed by ambient and other electronic music, attempts to retain an organic atmosphere and sense of melody.  For more information, visit
saburke.net
.  Music from
In Between
can be streamed and
downloaded here
on Scott's site.
---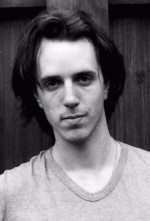 Nathaniel Sylva – Supporting Actor "Mark"
– Since graduating from Bennington College in '08, Nat has been working full time as an actor in the Boston area. After a background founded predominately in theater, Nat has transitioned smoothly into film work; over the past year he has worked on over 10 projects, playing roles from angels to killers, soldiers to scientists in shorts, vignettes, and features.
---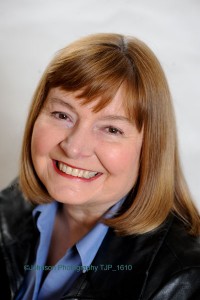 Marla Welsford – Supporting Actress "Mrs. Morris"
– Marla would like to thank Allison for giving her the opportunity to play Mrs Morris, a role she enjoyed playing.  She is currently working on building a career as a voice-over artist, but has appeared in various plays and productions, including roles in
The Madwoman of Chaillot
,
The Chalk Garden
, 
Our Town
, and Chekhov's
The Bear
and
The Proposal
.  One of her most rewarding roles was that of Thelma Cates in
Night Mother
.  She thanks her husband Wendell for his love and support.
---
Macy Lindberg – Supporting Actress "Little Girl in White" –  Bio & Picture Coming Soon!
Andrew Kelly – Extra "Man on Street"
Courtney Cox – Extra "Couple on Street"
Travis Dover – Extra "Couple on Street"
---
PRODUCTION ASSISTANTS
Ashley Billingsley, Mic Billingsley, Chloe Cerwinka, Lana Citowsky, Shaun Clarke, Jesse Downey, Lawrence Getubig, Jesse Jagtiani, Robin Kao, Clif Kaznocha, Ana Licuanan, Stefan Mallette, Ursula Ziegler

SPECIAL THANKS
Deborah Bachman-Ratner, Deborah Dluhy, Wendy Jean Hyde and Family, Richard Laskey
S.A. Bachman, Scott Burke, Abigail Child, Bonnie Donohue, Leilah Feinstein, Jane Gillooly, the Lindberg family, Elias Mallette, Amanda Rodriguez, Angelina Rodriguez, Anthony Rodriguez and Lillian Rodriguez

ADDITIONAL THANKS
Steve Baldwin, Ashley Billingsley, Stephanie Boye, David Brown, David Davison, Philip Fryer, Carla Herrera-Prats, Jesse Jagtiani, Judith Kalaora, Robin Kao, Greg Mahoney, Claudia Pucci, Nathaniel Sylva, Marla Welsford, Adriana Zavala

This film was made possible, in part, by a Dean's Award from The School of the Museum of Fine Arts, Boston
This film is dedicated in loving memory of Emily Howell, 1980 – 2000