Legends Breathe: Divine Night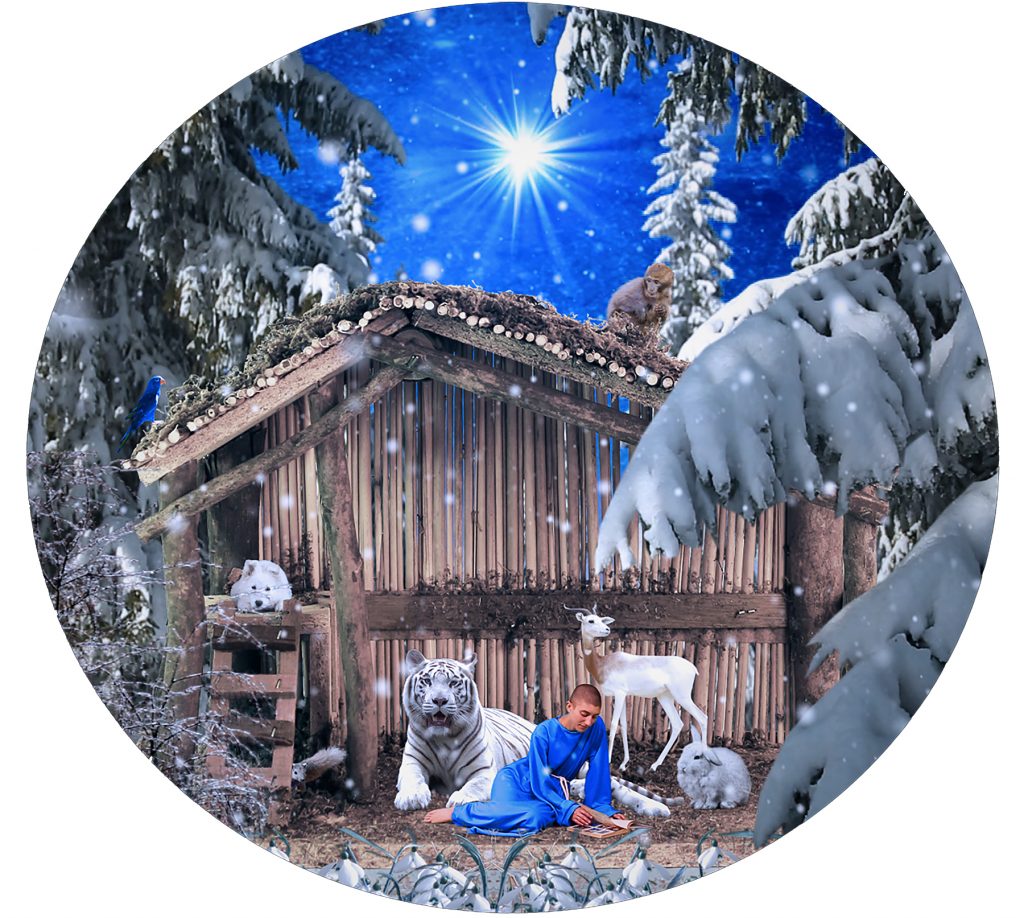 Legends Breathe: Divine Night
Allison Maria Rodriguez
public art video installation, video still, 2019
---
Artist Statement:
This public art video installation was created specifically for the 2019 Illuminus new media festival curated by David Guerra in downtown Boston. Legends Breathe: Divine Night is part of a larger ongoing body of work (Legends Breathe) exploring the power of creativity and the imagination in overcoming trauma. The whole project is based on interviews with different female-identified and non-binary artists about childhood fantasies. I decided for Illuminus to focus on a particular fantasy that involves a magical nativity scene, featuring a non-binary central figure surrounded by endangered animals, nestled inside a vintage Sears Dept Store manger from the 1980s. This fantasy is a powerful display of the reclamation of a dominant christian narrative by the imagination of a young child. With Illuminus taking place so close to Christmas this year and in the financial district, the piece also speaks to the long history of the commodification of the natural world.
See Rodriguez's 2019 Illuminus Project page
---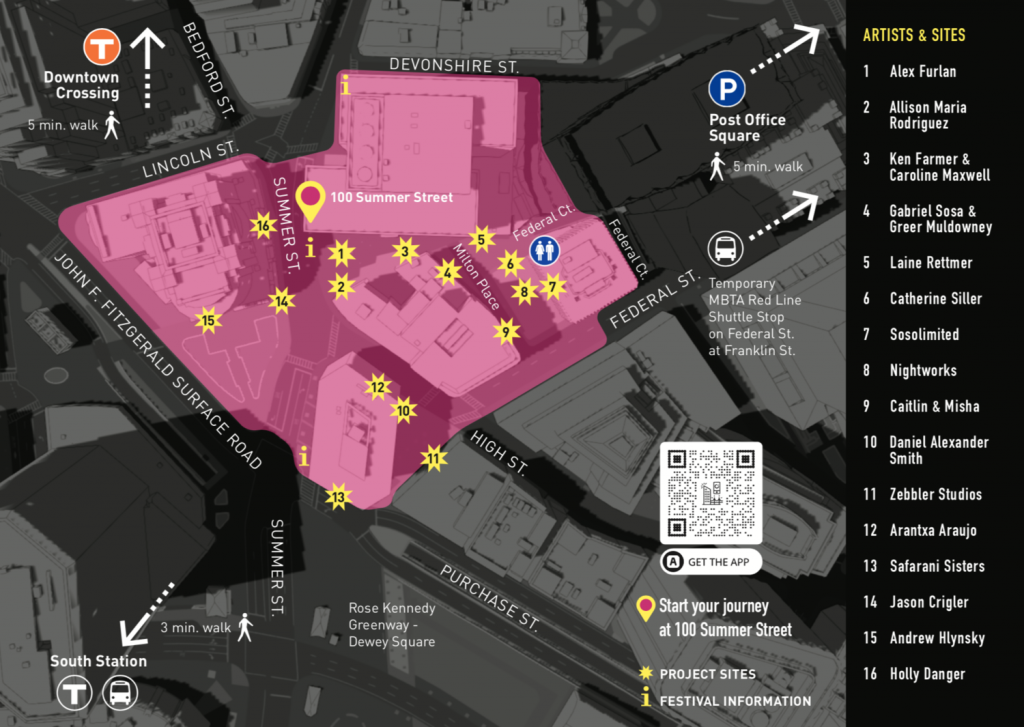 Illuminus Boston 2019 festival map
---
In the News:
The Boston Globe published "Boston's Illuminus Festival Lights Up the Financial District with Socially Minded Art" by Globe Correspondent Chris Triunfo online on Nov. 27 & in print on Dec. 1. This article features a video still from Rodriguez's new work Legends Breathe: Divine Night, to premiere at this year's Illuminus curated by David Guerra, along with interviews with some of the artists (including Rodriguez). This year's festival is 12/5-12/6 and sponsored by Illuminus, LuminArtz, and Epson – you can find details on the festival here.
"Illuminus 2019 Artists Talk About the Importance of a Digital, Public Art", (image featured & interview), The Boston Hassle, Chris Hues, Dec. 4, 2019
---
This slideshow requires JavaScript.
photos by Misha Rabinovich and Studio HHH
(video documentation coming soon)
---
About Illuminus:
ILLUMINUS is an annual festival that features projects at the intersection of art, design, technology, and science, turning Boston's public spaces into an activated urban canvas. The festival consists of artworks created with new media technologies, performances, public interventions, and immersive experiences using light and sound.
The mission of Illuminus is to support a network of artists, designers and creative technologists who collaborate to develop new and innovative works. ILLUMINUS gives creatives the platform to enter into conversation with the city and current culture. This festival is created by and for the Boston community.