Legends Breathe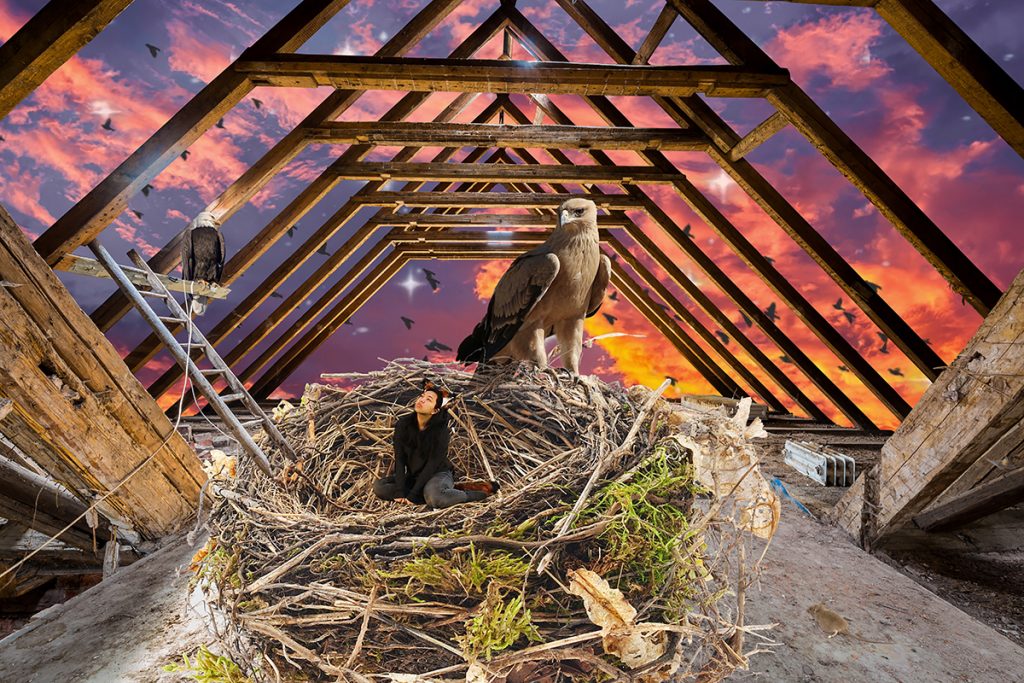 Legends Breathe: Night Watch (video still) 
multi-channel video installation, ongoing
---
Project Description
Funded in part by a grant from The CreateWell Fund, Legends Breathe (an ongoing project) explores the power of creativity and the imagination in overcoming traumatic experiences. Based on interviews with different female-identified and non-binary artists about childhood fantasies that assisted them in overcoming trauma, this project speaks to a strategy and methodology of survival activated through the power of creativity. Each video, which are installed together as an immersive installation, explores these individual fantasies, highlighting their uniqueness, their commonalities, and their inherent power. One primary element evident in all the fantasies is a harvesting of strength and transcendence through a deep connection to the natural world. The work is populated by endangered species and threatened habitats, conveying a link between the trauma and healing of our planet to that of the individual.
---
Project Exhibitions (*note – this is an ongoing & growing series started in 2018)

LINK: "Subversive Dreams" at Emerson Contemporary, 2020.
LINK: "Legends Breathe: Divine Night" at Illuminus Boston, 2019.
LINK: "Secrets of the Unseen" at Fountain Street, 2019.
(scroll down for video stills)
---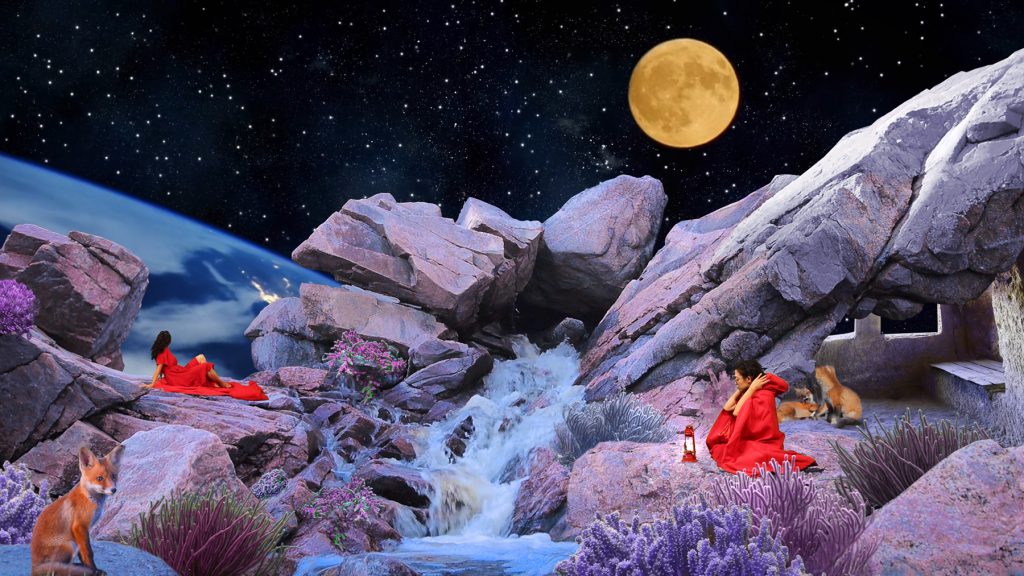 Legends Breathe: Where the Water Falls (video still)
multi-channel video installation
---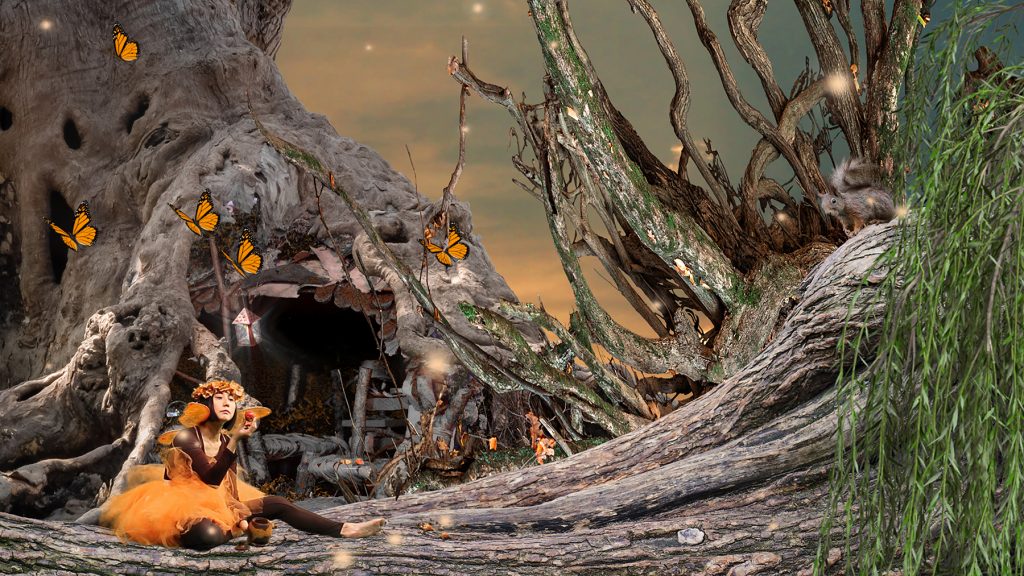 Legends Breathe: Fairy Tales (video still)
multi-channel video installation
---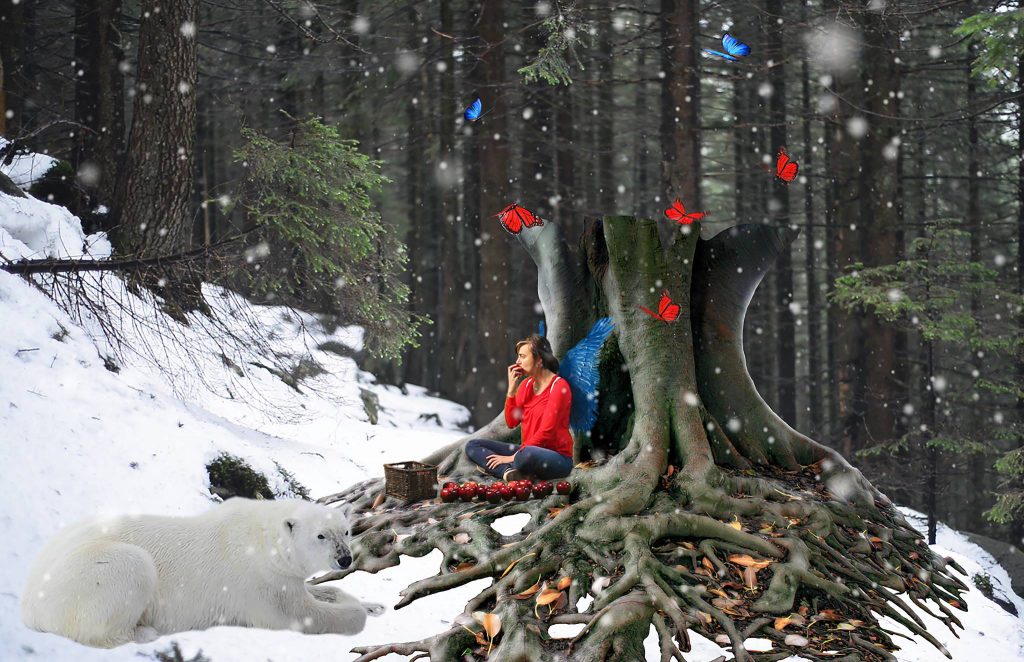 Legends Breathe: The Lady & the Bear (video still)
multi-channel video installation
---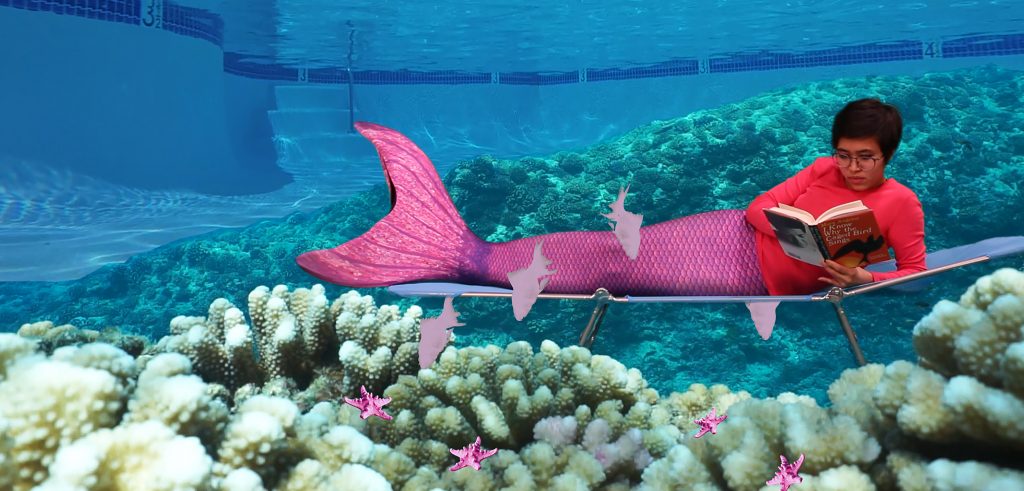 Legends Breathe: Water Mythologies (video still)
multi-channel video installation
---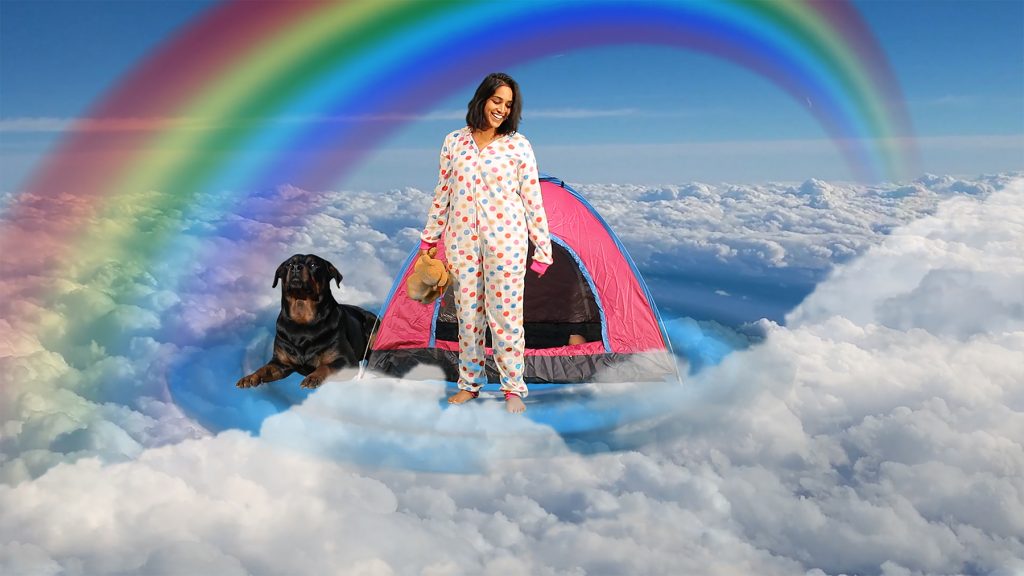 Legends Breathe: In My Own Backyard (video still)
multi-channel video installation
---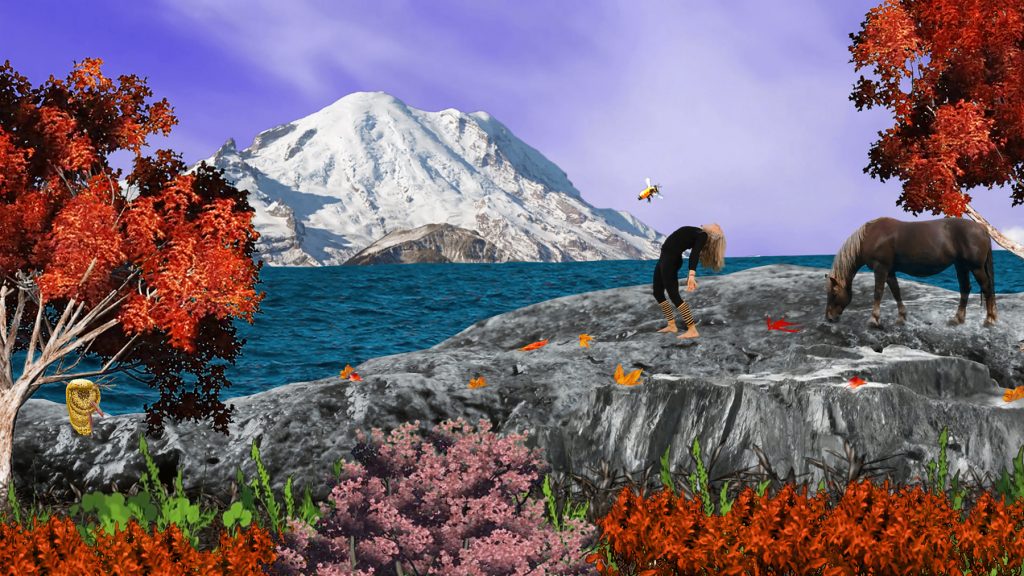 Legends Breathe: By Her Command (video still)
multi-channel video installation
---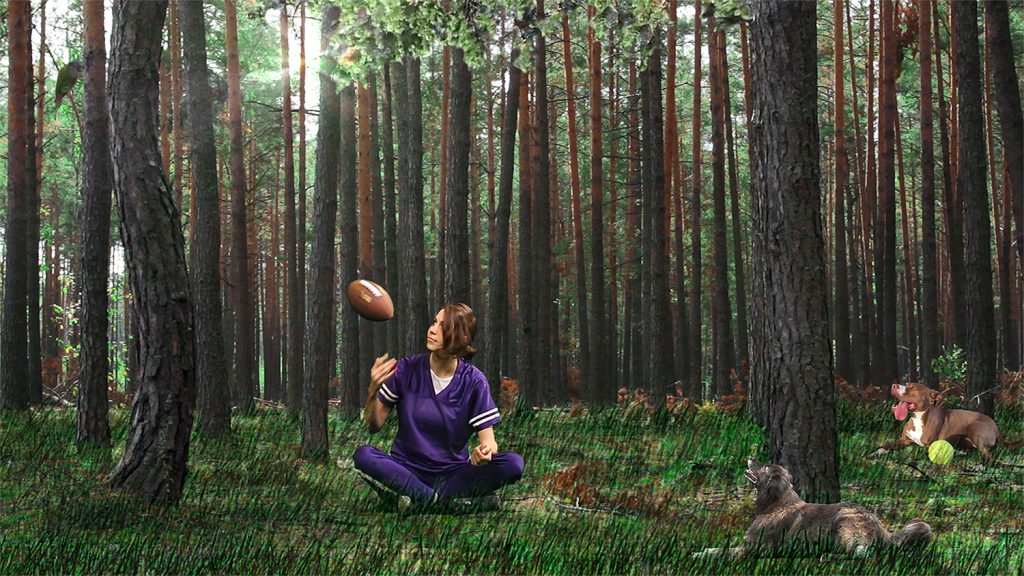 Legends Breathe: In the Game (video still)
multi-channel video installation